5 Surprisingly Easy Ways to Teach ESL Speaking
April 21, 2016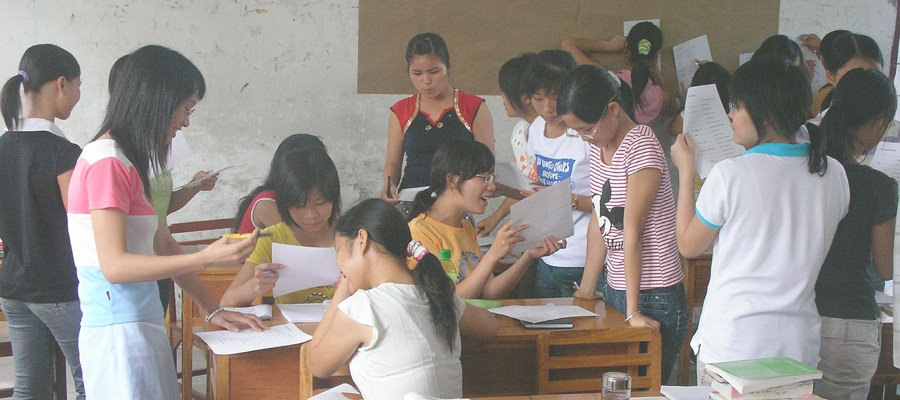 Although teaching ESL speaking can be relatively easy, it is still important to plan activities well so that your adult learners are participating and engaged.
Speaking activities may include an element of fun in the form of games, but the end result should be that by the end of your lesson, students should be able to meet the learning outcomes that you planned.
Before you begin writing your lesson plan, think about ways that you can include all students in the speaking activity. Group work is a perfect place for quiet students to hide.
The goal is not to embarrass these students, but to find meaningful speaking practice and exercises that they will want to participate in to develop their oral skills.
One of the mistakes that many new teachers make is having students rely too much on worksheets for dialogue practice. These worksheets can help to teach students specific language functions, vocabulary, or grammar, but it is important to find a balance between reading off worksheets and actual speaking tasks.
Remember that our job is to prepare students to communicate effectively outside our classrooms.
Ideas for ESL Speaking Activities
1. Debates
Remember to give ample instructions in terms of how the debate will unfold, and plenty of time for students to prepare. I personally avoid controversial topics.
2. Interviews
Have students conduct interviews with students in other classes, courses, or programs. When I taught international students in Canada, I made sure that I planned speaking activities where they could meet Canadian students attending the same college.
3. E-pals
Technology allows us to connect with people all over this planet. This means that your students can connect with other ESL/EFL students in different parts of the world. There are many ESL teachers on social media that would love to partner with you and your students.
4. Ask students
Sometimes students will surprise you with questions or interests in topics that you never imagined. Find out what they are interested in and plan activities accordingly.
5. Board games
There are many simple board games that are fun and require speaking skills to play. If you don't have access to actual board games, there are pdf downloads available on the Internet or you can create your own using one of the many templates online.
6. Field trips
If you are teaching in an English speaking country, try to get out of the classroom if at all possible. There is nothing better than a real life experience for real life language production.

Patrice Palmer, M.Ed., M.A. TESL has 20 years' experience as an ESL Teacher, TESL Trainer, and Curriculum Writer in Canada and Hong Kong. Patrice has taught students from 8 to 80 years in a variety of programs such as English for Specific Purposes (ESP), English for Academic Purposes (EAP), Business English, and language programs for new immigrants.