6 Fun Ways to Use ESL Videos in the Classroom
March 23, 2016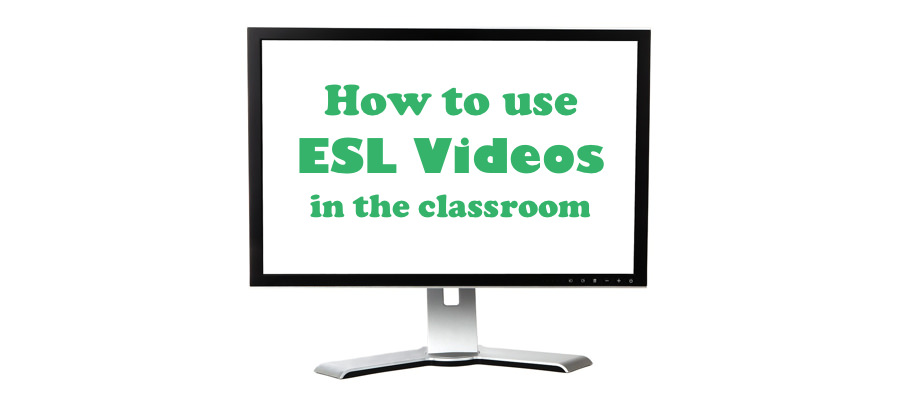 Did you know that the average attention span is approximately 10 – 12 minutes? This means that ESL teachers need to vary the activities throughout their lessons. Adding ESL videos for all adult students, even beginners, is one way to do this.
ESL videos and movies provide teachers with an opportunity to create an interesting learning environment and helps students to improve their listening skills in English.
Here are 6 reasons why ESL videos should be used in teaching listening.
1. English used in videos or movies is authentic and natural.
Students hear English pronunciation (e.g., stress, intonation) as well as frequently used idioms and common expressions. Don't forget about pointing out body language and facial expressions as well.
2. If you are pressed for time, just show short video clips.
This can still be useful. For example, point out body language and facial expressions in short clips.
3. Get your students involved.
Ask them about their favourite movie or video. Have them write a short summary or give a presentation about their choice, and have them show a short clip. Turn it into a contest where students vote for their favourite movie or video.
4. Students can learn new things.
TED Talks are a perfect example. If you are looking for a combination of TED Talks and pre-designed listening tasks, LingoRank has developed a set of listening tasks at different language levels. This is a huge timesaver for busy ESL teachers.
5. Ready made lessons.
If you are looking for ESL videos online with pre-set questions, I highly recommend TED Ed. Each lesson contains the video, and a set of questions. Teachers could assign a TED Ed talk/lesson outside of class as well.
6. Integrated Skills.
Websites such as YouTube for Teachers often includes transcripts. You can also turn on subtitles to help students read what they are hearing.
You might be thinking that English movies are just too difficult for beginner students. This is often true; however, I have used Mr. Bean videos successfully with low-level students in Hong Kong. He is universally funny and even short video clips can be used as teaching aids and engage your adult students.
If you are unsure as to how to create a lesson using videos, check out these 9 Ideas for Creating ESL Video Lessons.

Patrice Palmer, M.Ed., M.A. TESL has 20 years' experience as an ESL Teacher, TESL Trainer, and Curriculum Writer in Canada and Hong Kong. Patrice has taught students from 8 to 80 years in a variety of programs such as English for Specific Purposes (ESP), English for Academic Purposes (EAP), Business English, and language programs for new immigrants.